Home > Featured Articles > CreditRepair.org's Interview with Mint.com
CreditRepair.org's Interview with Mint.com
Posted on December 8, 2011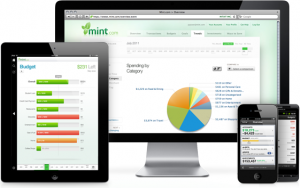 Though only five years old, Mint.com has quickly established itself as a highly recognized personal finance management web-service. For the uninitiated, Mint.com has been listed by Time Magazine as a top-50 website for the last three consecutive years and is the winner of the Webby Award for Excellence on the Internet for Best Financial Service in 2009, 2010, and 2011, beating out financial news giants CNNMoney, NY Times Dealbook, Nerdwallet and Yahoo! Finance.
Mint.com allows its users to aggregate their banking accounts, investments, insurance policies, IRAs and mortgages into its management system which automatically provides up-to-date categorization, support and tools for budgeting analysis and bill reminder services. Their services are essential for those wanting to take control of their financial lives and improve their credit scores. Best of all, Mint.com is completely free.
The site was conceived by Aaron Patzer in 2006 after quitting his day job as a software architect to develop a method for analyzing numerous financial documents with high accuracy. After gaining the interest of First Round Capital, Mint.com received the seed capital to further develop their concept. Patzer's ideas ambitions became so popular that grabbed the attention of Intuit, a financial software company and maker of Quicken, which extended an offer to purchase Mint.com for $170 million in late 2009.
CreditRepair.org was granted an opportunity to gain some insight into the company from Aaron Forth, Inuit's Vice President and General Manager of Personal Finance Group.
CreditRepair.org: How does the current Mint.com differ from the founder's initial vision for creating it?
Aaron Forth: When Aaron Patzer created Mint, his goal was to answer one simple question: How much did he spend this month? And on what? Aaron created Mint based on the philosophy that money is for living, and with every new feature or product update from bill reminders to Mint's new iPad app — Mint is giving users a full financial view so they can save, spend and do more with their money. Mint does not differ from Aaron's initial vision; it is just becoming an extended version that offers more features and helps nearly 7 million people do more with their money.
CR: How has becoming part of the Intuit family affected Mint?
AF: Mint was acquired by Intuit in November 2009 and since then the Mint team has successfully integrated with Intuit's Personal Finance Group — incorporating Intuit company goals, philosophies and best practices into each product or feature we create. We have been lucky to be able to learn from such a successful financial company and implement their strategies into making the Mint product the best it can be, as well as being able to contribute to the creation and updates of existing products like Quicken.
CR: How does Mint differentiate from the competition like Learnvest.com and Manilla.com?
AF: Mint.com is a completely free online personal finance software that allows users to see all their financial accounts in one place, making it easy to set and keep to budgets, helping identify money saving ideas and managing money on the go with its iPhone, Android and iPad apps. From bill reminders to Ways to Save to the Goals feature, Mint is a constant resource to help users stay on top of their finances. Users can find a great number of tips and advice on the MintLife blog and learn about the importance of good money management at an early age with Mint's Financial Literacy program. Mint offers a FULL view of all finances for every stage of life.
CR: Are you planning to add bill payment as a paid feature/add-on for Mint users?
AF: Mint currently offers a bill reminders feature that alerts users when an upcoming bill is due, but does not have the specific bill pay feature. Mint is always looking into new ways to help our users have the most complete financial management experience.
CR: Security is a big issue that comes up when Mint.com is mentioned, what measures are taken to ensure security of user's finances?
AF: Security is a top priority that Mint takes very seriously. Mint uses the same 128-bit encryption and physical security that banks use. Mint's practices are monitored and verified by TRUSTe, VeriSign and Hackersafe, and supported by RSA Security. Mint is also a "read-only" service, meaning you can organize and analyze your finances, but you can't move funds between —or out of — any account using Mint. And neither can anyone else. In addition, Mint increases your financial security through email and text alerts that notify you about any large purchases or unusual changes in your accounts and more.
CR: What else is in the cards for Mint's future?
AF: Mint is always looking toward the future and finding innovative ways to improve existing products and features along with creating new ones. Mobile is a big initiative for Mint and is something the company, as a whole, will be focusing on for a long time to come. With the recent release of the iPad app and constant improvements to the existing iPhone and Android apps, Mint is available anytime, anyplace. We are always making sure everyone has the resources to be financially literate with tools like our current Financial Literacy program and creating more ways to help people save by providing reliable advice, tips and resources in order to use money for living.

Similar Posts: