Credit validation
During the process of credit repair, you may encounter a call (or several) from a debt collector trying to collect on a debt you may not be familiar with or you are not ready to deal with the present time. A powerful and effective tool for dealing with such a scenario is to request a debt validation letter. Making this request is within your right and also protects you from a potentially fraudulent scenario.
What is a Debt Validation?
Debt validation is a legal process which is part of the Fair Debt Collection Practices Act. Debt validation is a request made by a consumer to the creditor asking for proof that the collection agent making content has been assigned to collect the debt. It also helps to establish the total amount you owe as per the original creditor. Read more…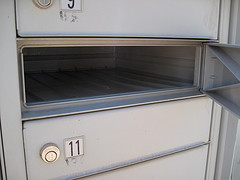 You've put forth a lot of work in repairing your credit. You have filed your disputes with the credit reporting bureaus. You figure you have it all taken care of until weeks pass by and you have received no reply from the credit bureaus.
Credit bureaus have the legal obligation to reply to your correspondence within a 30 day time frame. The Fair Credit Reporting Act states that the bureaus must have their investigation completed on your behalf within four weeks. In some cases things do not go as planned. So what do you do now? Read more…