Home > Featured Articles > "Balance Transfer Day" Participants Encouraged...
"Balance Transfer Day" Participants Encouraged to be Mindful of Potential Credit Score Risks
Posted on November 30, 2011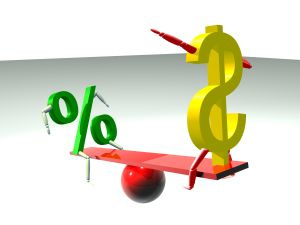 Following precedent set by the recent "Bank Transfer Day" movement, consumers who are fed up with their credit cards are encouraged to participate in "Balance Transfer Day" on Dec. 11.
Spearheaded by Music for Change: Financial Literacy Initiative — an organization that has previously preached financial awareness via musical performances —has decided to take a more proactive approach to influencing people to reconsider who they are willing to give their assets to.
Prospective participants are encouraged to transfer their high interest credit card balances to new cards with a zero percent introductory interest rate, saving them substantial amounts of money.
"The goal is to bring newborn light onto the unethical practices and regulations that the credit card industry performs on a daily basis. 29.99% on late payments is brutal in this economy," Ellina Graypel, a spokesperson for Music for Change told Attiyya Anthony of Credit-Land.com.
Though canceling a long-term relationship with a creditor can feel like a burden off your shoulders, it can also be a detriment to your credit score. Those that are considering participating in this exodus should also consider keeping the old account open and using it every couple of months and immediately paying it off to avoid any unnecessary drop in your credit score.
Consumers are advised to thoroughly investigate their balance transfer cards, because although the zero percent introductory rate can be appealing, once that's over, the interest rate could jump as high as 25 to 30 percent.
Although "Bank Transfer Day" was considered a success, the public has been slower to adopt "Balance Transfer Day," but that's not deterring its supporters. If you're ready to make the switch, take the time to carefully peruse your options before diving in head first!
Image source

Similar Posts: